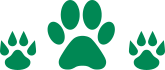 returns policy
Vet Organics Pet Products
All of our products are covered by our 100% money-back guarantee for a full one year from date of purchase. If you are unsatisfied with any product for any reason, a full refund of the purchase price is available. Please note that refunds cover standard shipping only and do not apply to expedited and overnight shipping options. Returns are limited to two items of the same type per customer.
Though standard shipping fees are refundable, return shipping fees, if required, are not reimbursed by Vet Organics. Receipt of returned items by Vet Organics may be required prior to issuing a refund.
To request a refund, simply email info@vet-organics.com with your order number and date of purchase and we will confirm your request by email. If return of product is required, please ship to:
Product Returns
Vet Organics
8185 Via Ancho Rd.
PO Box 880655
Boca Raton, FL 33488
Apparel Order Returns
We guarantee and stand behind the quality of our products. If we make a mistake, we will fix it. All claims for apparel orders will be reviewed by our customer service department before processing. Claims may be filed within 1 week of your receipt of garments. Please email us with any issues at info@vet-organics.com. If we are at fault for the unacceptable product, a replacement of the product will be sent to you within 2 weeks of our receipt of defective product.