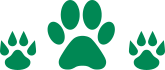 Vet Organics vs. Virbac vs. VetWELL vs. Curaseb: Which Dog Ear Cleaner Works The Best?
If your dog is frequently scratching their ear and shaking their head, and if you notice a salty or foul smell coming from their ear, your dog likely has an ear infection. What can you do to ease their discomfort? What are your options for treatment?
Take a look at this helpful comparison of some of the top-performing dog ear infection remedies available on today's market. We'll discuss formulas and ingredients with clear explanations of what exactly is in each ear cleaner and why. Take a look at side-by-side price comparisons and testimonials. And we'll review the overall effectiveness of each brand. For those looking for a safe, all-natural ear cleaner that soothes dog ear infections and helps to prevent future infections, a clear winner is named.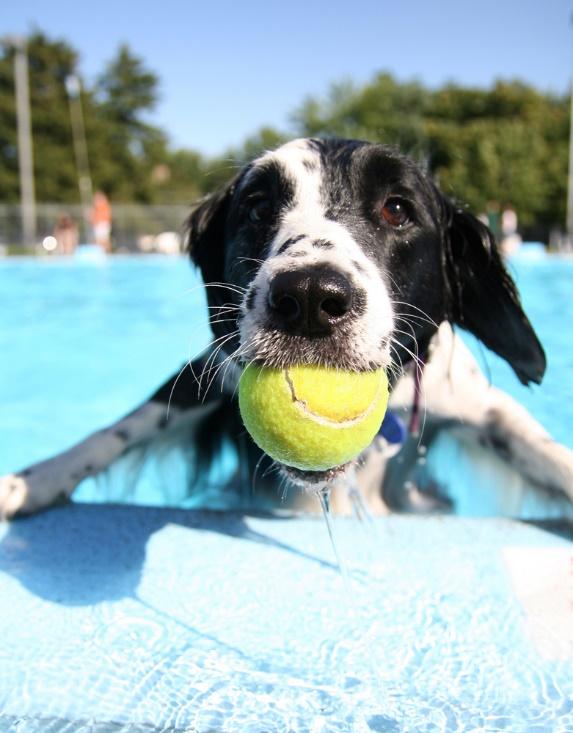 If your dog is frequently scratching their ear and shaking their head, and if you notice a salty or foul smell coming from their ear, your dog likely has an ear infection.
Your dog is shaking their head often. They're scratching so much they are causing irritation to their already inflamed looking ears. And you've noticed a foul smell coming from their ear canal. These are all signs your dog has an ear infection. That means you need a high-quality dog ear cleaner that will help fight and soothe that infection without causing more irritation.
How do you choose the best ear cleaner brand? What should you consider and how do you know you're making the right choice? This helpful product comparison is a crucial tool for anyone seeking the best dog ear cleaner. You'll discover which brands not only remedy dog ear infections but also help prevent them from returning. Compare brand formulas and learn which ingredients are helpful or harmful and why. Take a look at pricing and product value. And find out which brands are the most trusted with a global reputation that consistently boasts the best customer feedback and reviews.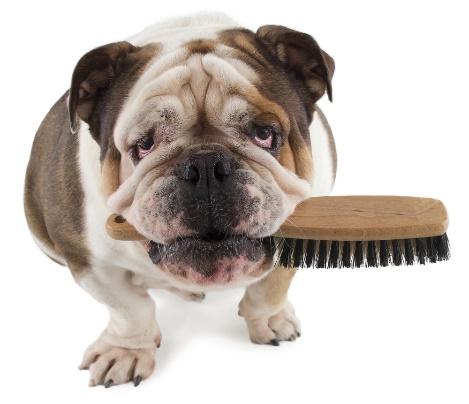 By the end, you'll see that there is a clear winner. While many brands may come close in one or two categories, there is only one dog ear cleaner that is the overall best short- and long-term solution for ear infection-prone dogs. Find out how to help your dog feel better fast with all natural ingredients and a track record of success for a great price. The answer is below.
FAQ
Choosing a dog ear cleaner can feel a bit daunting. There is a lot to consider, such as why your dog is experiencing discomfort, whether it is a chronic problem, and best practices when applying an ear cleaner, not to mention price, formula, effectiveness, and more. Choosing the best dog ear infection remedy is crucial because the wrong formula can cause additional irritation or miss the mark by only briefly clearing up an infection without helping to prevent future problems. Luckily, we've got answers to the most common questions among dog guardians with ear infection-prone dogs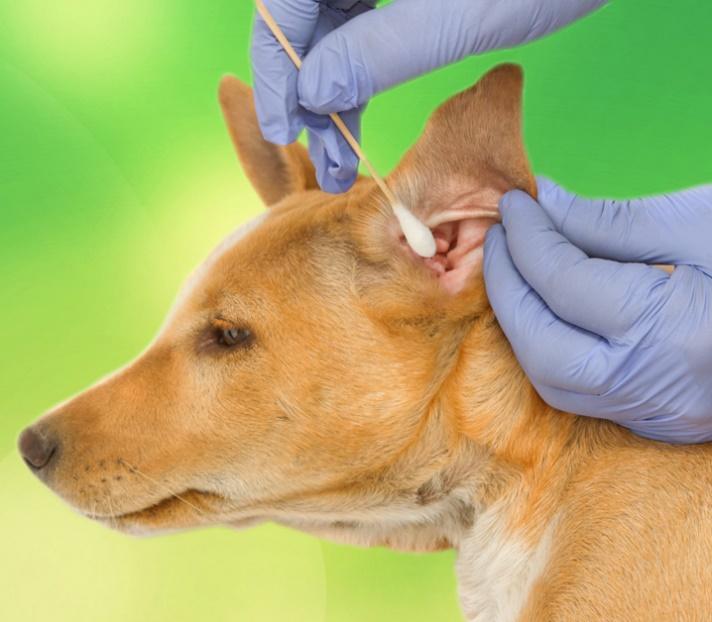 When to Use A Dog Ear Cleaner
As you probably already know from first-hand experience, pets (especially dogs) are notorious for getting into things they shouldn't. Whether they are digging in the dirt, swimming in the pool or lake, or rolling around in the grass, there are many things that pets like to indulge in that may not promote optimal cleanliness. Beyond general health care, there are a couple of areas of concern, including the prevention of ear infections and addressing certain breed-specific risk factors.
Grooming:
Cleaning your pet's ears as part of your regular grooming routine will ensure optimal ear health and keep most infections at bay. In the same way that it's important to trim your pet's nails, ensure their skin is clean, brush their teeth, or even maintain their anal gland expression, ear cleaning should be a habit. Applying an ear cleaner also helps dry out the ear canal safely, eliminating the 'nasties' that can be lurking in dark, moist places such as an ear canal. Even a healthy activity such as a bath traps unwanted moisture under a dog's floppy years, creating the ideal scenario for an imbalance and overgrowth of microbes such as yeast, bacteria, and fungi.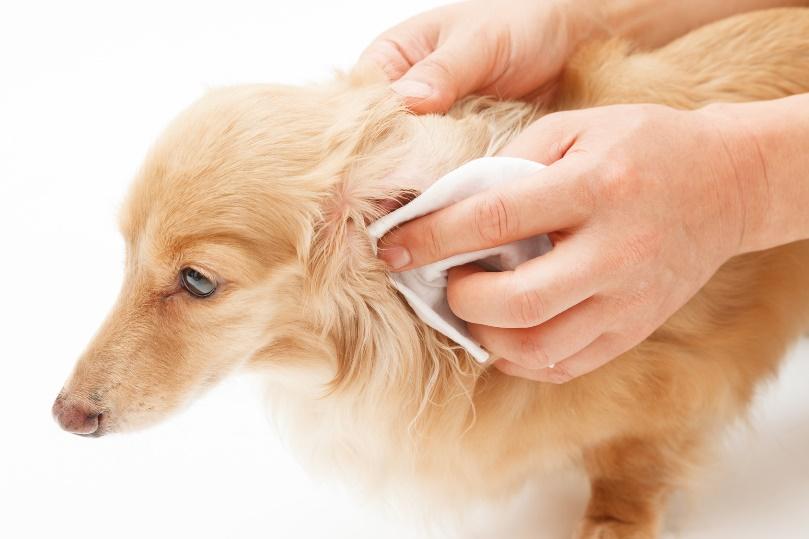 Notwithstanding regular grooming, your dog may show signs of ear discomfort when they shake their head a lot or display excessive scratching, indicating that there may be a problem with their ear. This can occur after a bath, swimming, or even after running around outside. Acute situations such as these are likely to happen, especially in dogs with long ears, and it is entirely appropriate to apply ear cleaner when they are exhibiting these behaviors.
Medical Concerns:
Certain dog breeds, such as Labrador Retrievers, German Shepherds, Poodles, and Cocker Spaniels, are more susceptible to ear infections, ear yeast infections, and general ear discomfort due to the anatomical structure of their ear canals. Those long, floppy ears we love to play with are notorious for trapping moisture in the ear canal, causing bacterial growth to run rampant. To best prevent infections, maintaining ear health is vital. Ear cleaning solutions flush out bacterial build-up and promote normal wax production, which can help these breeds maintain their ear health.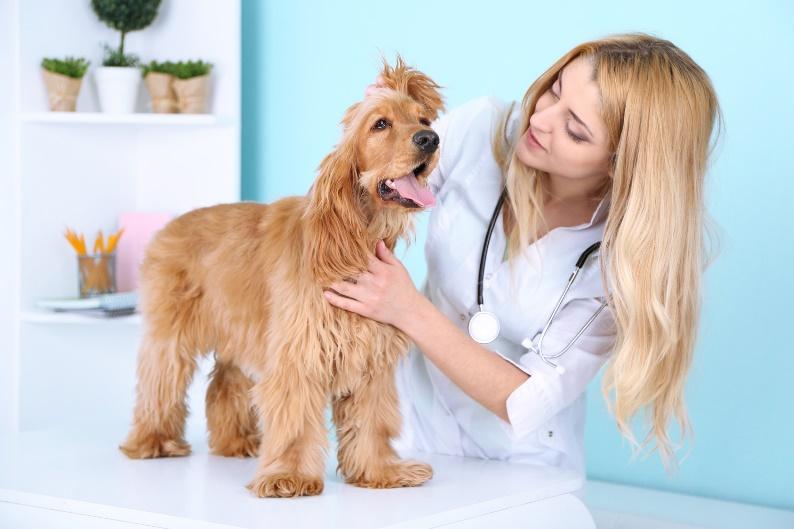 Swimming:
For those dogs that absolutely love to swim, engage in a water sport activity, or are just constantly playing in their water dish, it is important to keep a close eye on their ear health. Water buildup can occur in the ear canal quickly and without warning, especially in breeds with long, floppy ears. This excess moisture from water exposure can create a host of problems in your dog's ear, so it is essential to keep an eye on their overall ear health. You may need to clean your dog's ears more frequently if they are often in the water, as infections can develop rather quickly if the bacteria, mites, or yeast build-up is not controlled.
Overall, it all boils down to cleaning your pet's ear to prevent infections, discomfort, and irritations that may all result from normal pet activities or genetic predispositions. Removing excess ear wax, dirt, and debris will keep your dog's ear canal free and clean, reducing concerns and potential vet trips. Routine ear care with the right ear-cleaning solution is the best way to protect your pet. Now, which ear-cleaning solution is best for you? Let's take a look at each brand and what it has to offer.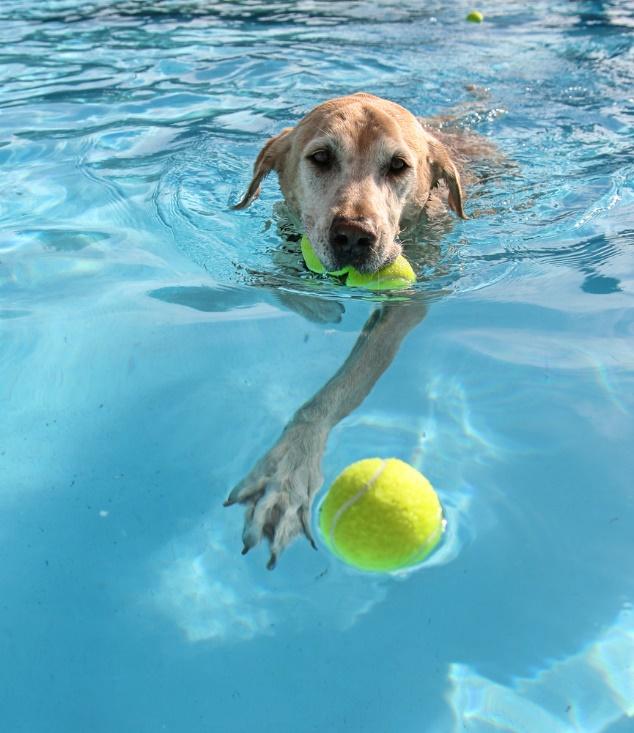 What Does a Dog Ear Cleaner Do For Your Pet?
Dogs and cats both require different levels of grooming, but overall, dogs generally require the most care when it concerns their coat, nails, and ears. Cleaning your dog's ears as a part of their grooming schedule ensures your pup has a clean ear canal, which lowers their chances of developing a painful ear infection.
Using an ear-cleaning product is a surefire way to remove all dirt and grime from your pet's ear canal. Dirt and bacteria tend to live deep in the canal, so using an ear-cleaning solution will allow you to get all the way through the ear system without having to poke around with q-tips, which could be very dangerous to your dog.
Ear cleaning solutions break up debris and wash out excess ear wax from your pet's ear canal, reducing the risk of inflammation and infection. When you pair a solution with a soft cotton pad, you can wipe away the grime that has been loosened up, leaving your pet's ear clear and allowing healing to begin.
How To Choose the Pet Ear Cleaner That is Best For Your Pet
Let's face it: at some time or another, your pet will need its ears cleaned, whether it's after a wondrous romp in the yard or after you get a whiff of something less-than-desirable when you lift your dog's ears or when your dog shakes its head.
Having a pet ear cleaner on hand is a good idea, especially if a pet is prone to ear infections, yeast, gunk, or dirt accumulating in their ears. You can handle this problem safely at home and save yourself an often expensive trip to the vet's office.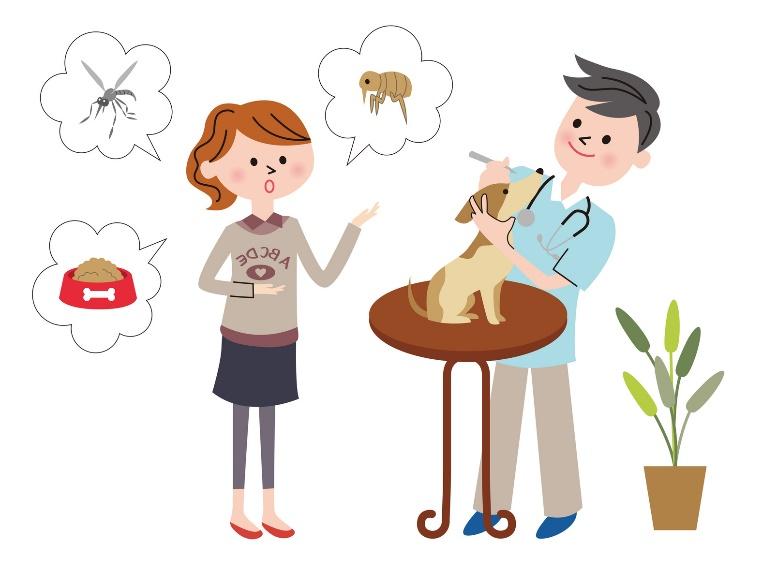 Even if your pet is not prone to having any medical problems related to their ears, it can be a beneficial addition to your regular at-home bathing or grooming regime, which can eliminate and prevent problems from happening. Using a safe, U.S.-made ear cleaner can prevent build-up and promote general ear health for your pet.
So, let's compare some of the top dog ear cleaners on the market: Vet Organics, Virbac, VetWELL, and Curaseb, to see which is the best choice for your pet.
Vet Organics vs. Virbac vs. VetWELL vs. Curaseb Comparison Chart
Pet Ear Cleaner Manufacturer
Vet Organics
Virbac
VetWELL
Cursaseb
Winner
Product Name
EcoEars

for Dogs Multi-Action Formula

EPIOTIC
EarWell
Antiseptic Ear Flush
Price

4oz - $15.88

4oz - $11.90
8 oz - $19.47

$13.99

$15.99

Tie

Promotion
$33.55 for 2-pack

X

X

X

EcoEars

Unique Features

Natural Organic Ingredients, Plant-Based, Easy To Apply, No Cheap Chemicals

Neutral pH agent

Two scent choices, Benzyl Alcohol as a drying agent

Antifungal specific ingredients

X

Main Ingredients

Tea Tree Oil, Witch Hazel Extract, Rosemary Extract, Silver Ions

Ethoxydiglycol, disodium EDTA, salicylic acid

Propylene Glycol, Aloe Vera Gel, SD Alcohol 40

Ketoconazole

EcoEars
Free Returns

Yes, For 1 Year

X

X

X

EcoEars

Package Sizes

8oz or 2-pack of 8oz

4oz or 8oz

8oz

8oz

X

Scents

No artificial scents

X

Sweet Pea Vanilla,Cucumber Melon

X

X

Ratings
4.8
4.7
4.6
4.5
EcoEars
Natural Dog Ear Cleaners vs. Chemical/Pharma?
To provide your pet with the best care possible, consider which products you are using on their skin, fur, and ears. Naturally derived products such as EcoEars from Vet Organics are often recommended because natural means safe, effective cleaning solutions for your pet's ear health without worry about damage from harsh chemicals. What EcoEars brings to the table is a formula that is designed naturally to work on all common dog ear symptoms.
Since all of the following pathogens can cause infections, you don't have to guess (or test) which your pet has because this product works on all of them: gram+ bacteria, gram- bacteria, yeast, fungus, and ear mites.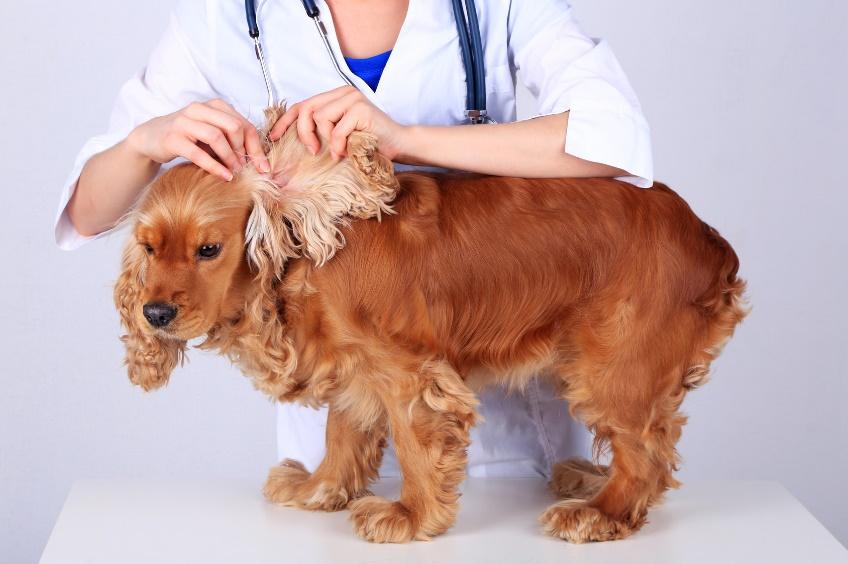 Standard chemicals are much less expensive when making pet products but can take longer to work, wear off faster, and sometimes cause unwanted side effects such as inflammation and irritation. Additionally, a chemical may only work on one particular pathogen. Staying away from questionable chemicals and unnecessary pharmaceutical compounds is just one of the many ways to provide your pet with optimal care. Most chemicals in ear cleaning products, such as salicylic acid, can further inflammation and cause excessive dryness in the ear canal. So, choosing a natural pet ear cleaner such as EcoEars is a great way to prevent future irritation while also providing superior cleaning power from all-natural botanical sources.
EcoEars by Vet Organics Uses Natural Ingredients
Now that we have gone over some of the reasons it is beneficial to keep your pet's ears clean, it is essential to really hone in on which product is best suited for the job.
One of the most significant considerations to point out when looking at dog ear cleaners is what these products are actually made of. With so many products out in the world, you want to make sure you are cleaning your pet's ears with a natural, non-toxic, and non-painful cleaner.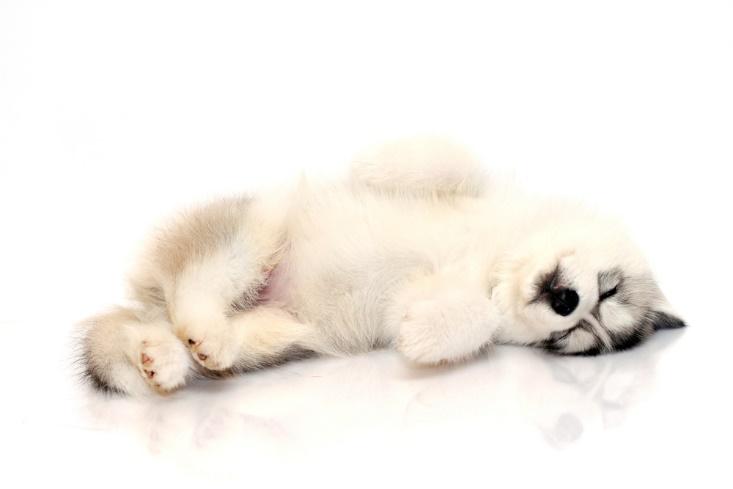 Beyond price, the number one factor that sets these cleaners apart from one another is the main ingredients that make up the ear cleaner solution. This is where we are really able to break down the components of each cleaning solution so that you can find the one that works best for your pet.
Let's look at the ingredient breakdown for each of these popular pet ear-cleaning solutions:
Virbac EPIOTIC - This ear cleaner advertises a neutral pH system aimed at maintaining pH balance in your pet's ears. This product contains the following ingredients:
VetWell EarWELL With two different scents available, this ear cleaner contains the following ingredients in both formulas:
Curaseb Antiseptic Ear Flush Mainly used for its anti-fungal ingredients, Curaseb is comprised of the following agents:
Vet Organics EcoEars - By a landslide, Eco Ears boasts the highest number and best quality holistic and natural ingredients in dog ear cleaners. These natural ingredients include:
Given the types and nature of the ingredients of these products, one can conclude that a natural approach may also be the safest overall. Using the natural antimicrobial and cleaning properties of certain botanicals brings EcoEars to the top of the list, as all of the top competitors use a mix of chemicals to achieve their efficacy.
Let's Look at Price Comparisons
When you look at Vet Organics, Virbac, VetWell, and Curaseb, each product falls into a similar price range, averaging about $15 for a starter bottle. The starter size includes about 8-12 cleanings for both ears, depending on the size of your pet's ear.
EcoEars by Vet Organics ranges from a 4oz bottle for $15.88 to a 2-pack of 8oz bottles for $33.55, which is quite a good deal. That breaks down to about $2.09/oz for the 2-pack deal.
Virbac's EPIOTIC ear cleaner comes in a 4oz bottle for $11.90 or $19.47 for an 8oz bottle. This would be a good pick if you were looking for a smaller bottle, as this is the only company that sells such a small size.
VetWells EarWELL product is the lowest priced ear cleaning solution, sitting at $13.99 for the 8oz bottle of cucumber melon and $12.59 for the sweet pea vanilla scent. e.
Lastly, Curaseb's Antiseptic Ear Flush comes in at the middle-ground price point of $15.99 for an 8oz bottle. This breaks down to about $2.00/oz and can only be purchased as a single bottle.
When it comes to health care, "cheap" is not normally associated with the best outcome. While some of the chemically heavy products have a slightly lower initial cost, the efficacy and longevity of the results will often make them more expensive in the long run. EcoEars by Vet Organics gives you a higher quality product for a similar price.
EcoEars for Dogs Works on Most Common Ear Problems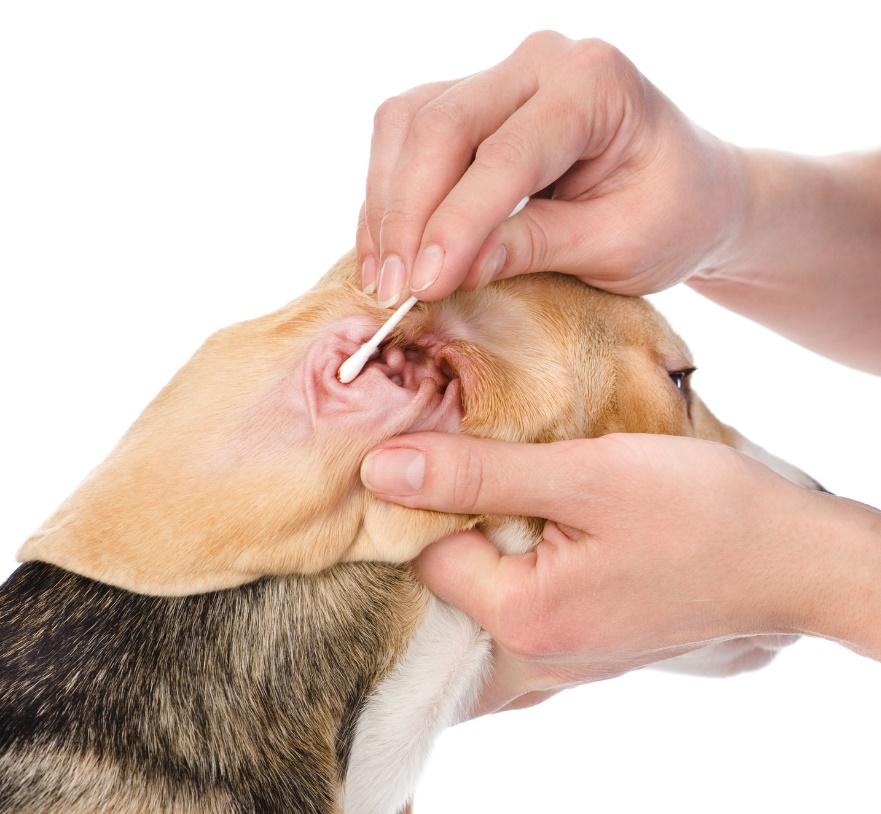 You may notice that fido is not too keen on having their ears messed with, let alone having cold liquid poured into them. Most ear cleaning products can be applied directly to the ear canal, which can be a bit shocking or initially uncomfortable to your pet.
Depending on your pet and its particular comfort level with grooming, it may be best to have another person available to help you apply the ear-cleaning solution. Be sure to pull back the flap on your dog's ear to expose the canal, as this is generally where the majority of dirt or wax buildup will occur.
Virbac, VetWell, and Curaseb cleaners all come with a nozzle tip applicator where you unscrew the top to start the flow of the cleaner. This can be beneficial as you can apply the cleaner deeper into the ear canal. However, this may cause more discomfort for your pet, especially if they are already experiencing any pain or irritation due to an infection.
The Vet Organics Eco Ear ear cleaner bottle has a more traditional lid that pops open when pressed, allowing for better control of the fluid being poured out. This lid is superior to the other brands in regards to solution control and overall application to the entire ear rather than focusing on just the ear canal. With the Eco Ear bottle, you can pour the solution down the ear flap so that it runs through the ridges of the ear and trickles down into the canal. This can be more tolerable for your pup, as it's a less invasive application and moistens more of the debris on the overall ear.
Now that the cleaner has been applied and the ear canal is full of the solution, gently massage the base of the ear externally so that the fluid moves around in the canal. Continue this for about 30-60 seconds, and allow your dog to shake its ears after this time period.
Customer Reviews
"I used this product for my Boston last summer. Worked awesome. In 2 days, I've seen improvement. Within 4 days, the infection was gone." –Tina Neupauer
"EcoEars is a great product. I used it in my Lacey's ears and we haven't had any problems since." –Bonnie Schweitzer
"Thank you for the peace of mind that my dog is not in discomfort anymore, thank you for this product being organic and good for our dog's ears, and seriously, thank you for giving us and our dog a solution that worked!!" –Melissa Block Demant
Common Amazon Complaints
Virbac: The most common complaints for this product, according to Amazon customer reviews are:
Bad smell
Causes irritation
The cap leaks
Severe reaction after using
VetWell:
Irritates ears
Contains Aloe Vera, which may be toxic to cats
Strong smell
Curaseb:
Caused irritation
Doesn't work
Doesn't help with severe infection
EcoEars:
Strong smell
Caused irritation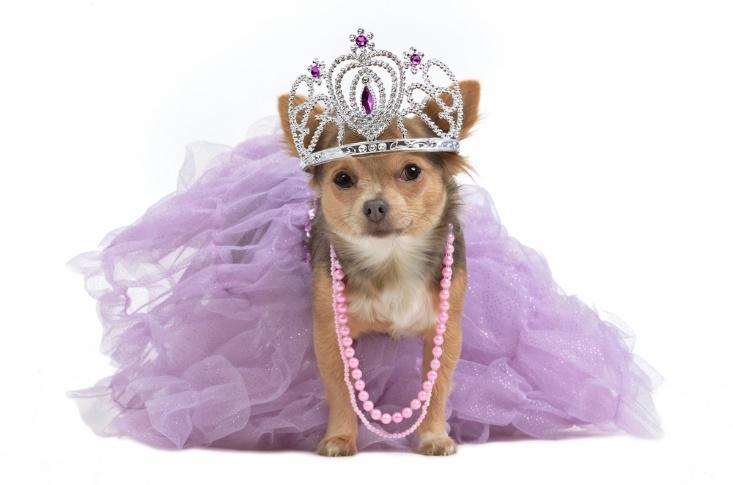 Dog Ear Cleaner You Can Use Daily
Depending on the breed and age of your pet, there are a few rules of thumb regarding how often you should apply ear cleaner to your dog's ears. In general, veterinarians advise that you clean your dog's ears with a cleaning solution prior to giving them a bath, or once a week.
If your pet is especially prone to ear infections, requires additional ear cleaning, or is frequently in water, it might be necessary to clean your dog's ears more frequently. Overcleaning can also result in irritation, inflammation, or a pH imbalance, so be sure to keep an eye on how your pet is responding to the treatment. If you have concerns about your pet's ears, such as increased redness, scabs, mites, or discolored discharge from their ears, it is always best to consult with a veterinarian about your pet's specific needs.
For specific issues, such as your dog shaking their head, a foul smell emanating from their ear canal, or they are recovering from an infection, it may be necessary to use an ear cleaner daily until the problem is resolved. Cleaning to address an issue is a little different than applying a routine application. For daily use, Eco Ears' non-inflammatory properties are excellent for back-to-back cleanings, as this product is designed to be used as frequently or infrequent as necessary.
Which Cleaner Comes Out On Top?
Now that we have gone over why ear cleaning is important, how often the cleaning solution needs to be applied, price points, and ingredient breakdowns, let's do a quick review. Based on our deep review, EcoEars by Vet Organics has a proven success record with thousands of pets. It has the best ingredients, all of which are natural and aimed at providing your pet with a safe, non-toxic cleaning solution. Additionally, the application of this product is superior to its competitors as the lid is more suitable for all-over ear coverage, reducing irritation in the ear canal.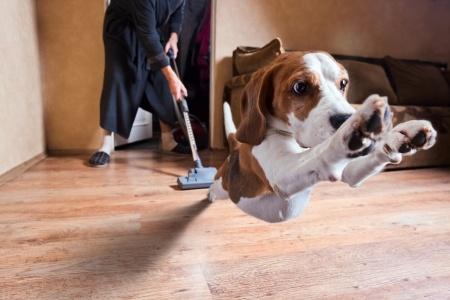 This application can make it easier and more comfortable for your pet, which is a huge factor to consider, given that most pets are uneasy about having their ears handled in the first place. It's also comparable in price until you consider the quality and efficacy of the product, which places it ahead of the competition.
Virbac, VetWell, and Curaseb all boast powerful cleaning agents in their products, but inevitably, this may lead to irritation, inflammation, and agitation for your pet given that their ingredient formulas are predominantly chemical, rather than natural. Pets that suffer from allergies, skin sensitivities, and general inflammation are more likely to benefit from a product that does not contain pharmaceuticals or synthetic chemicals, as these ingredients are likely to exacerbate the issues they are already facing.
The Bottom Line
At the end of the day, you care about your pet and their overall well-being. So, it's a no-brainer to go with Ec Ears ear cleaner as the natural solution to your pet's ear care needs. EcoEars is affordable, all-natural, and is backed by a full refund guarantee. EcoEars is perfect as a follow-up ear infection remedy as well as preventative ear care. It's a valuable prevention tool to keep your pet infection free, no matter how much they may like to swim or roll in the mud.