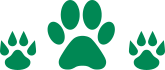 shipping policy
We guarantee that all orders will ship within one Business Day. If we fail to meet this service level, let us know at info@vet-organics.com and your shipping will be free. In very rare instances where carriers are shut down due to acts of God or other events, your order will be shipped on the next possible day.
Please note that the vast majority of our orders ship the same day if received by 3 p.m. on a Business Day. This offer does not apply to special orders or out of stock products.
Vet Organics is proud to offer FREE shipping on orders over $39. In rare cases, such as oversize items, orders may not qualify for free or discounted shipping offer and standard carrier rates will apply.
The following services, time-in-transit, and costs are available for shipping your order:
1. Standard 3-6 Business Days (Normally USPS First Class): FREE for orders over $39.00.
2. Standard 3-6 Business Days (Normally USPS First Class): $0.99 for orders under $39.00.
The following terms may apply to your shipment:
Orders are delivered to both P.O. Boxes and street addresses. Please include your P.O. Box and street address during checkout whenever applicable.
All orders placed after 3 p.m. Local Time, regardless of shipping method chosen, will ship the following Business Day.
Shipping transit estimates do not include our processing and package prep time (up to 1 business day but it is often same day.)
To help keep shipping costs down and to continue to offer a free shipping option, Vet Organics is unable to split shipment orders.
Your shipment notification email will state which service was used for your order and include a tracking information link.
For information about shipping policies regarding returns and product refund request, please view our Returns Policy.