Regular price
$25.95
Sale price
$23.15
Unit price
per
Sale
Sold out
8-oz
bottle for
$23.15
+ flat $0.99 or FREE shipping (over $39 purchase)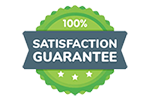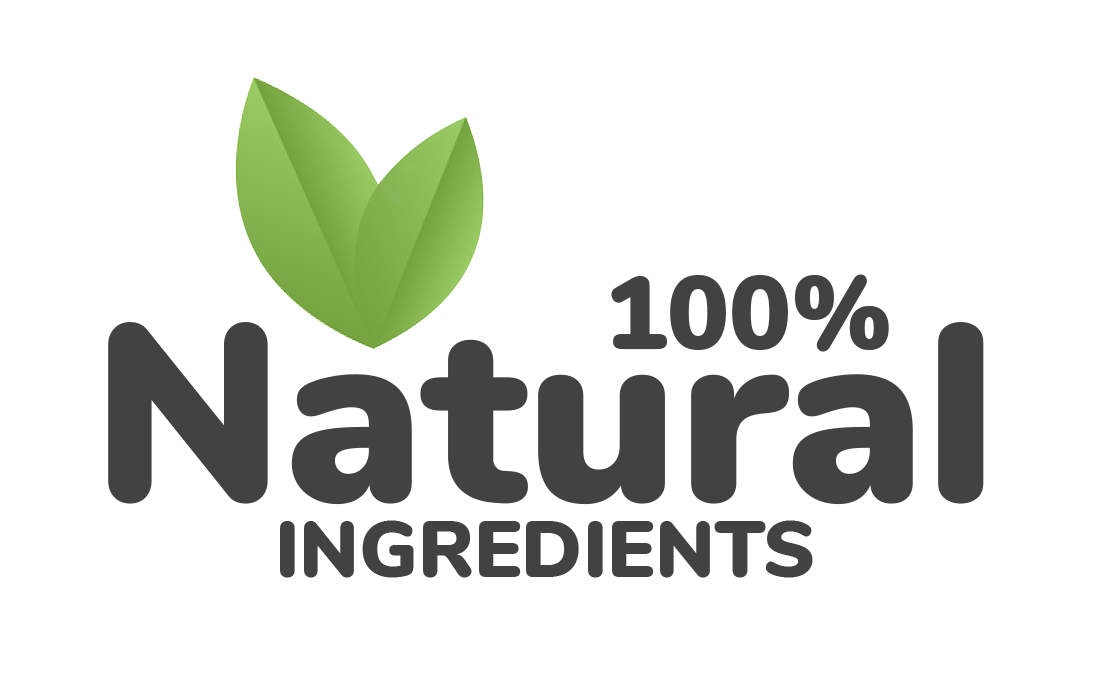 Shop on:
Easy-to-Use Formula Heals Your Pet in Days!
This skin-safe and convenient remedy clears Mange in just a few days. It is quick and easy to apply – simply spray on infected area. EcoMange has healed thousands of dogs and cats, works on all types of mange, and even better, it smells good too!
With EcoMange, you get:
Proven Results: Has Worked on Thousands of Dogs and Cats.

All-Natural Ingredients.

Simple, Spray-On, No-Rinse Application – No Need to Touch Those Painful Areas.

Works on All Types of Mange, Including Red Mange, Follicular Mange, and Puppy Mange.

Pleasant Herbal Smell.

100% Satisfaction Guarantee – Or Your Money Back.
View full details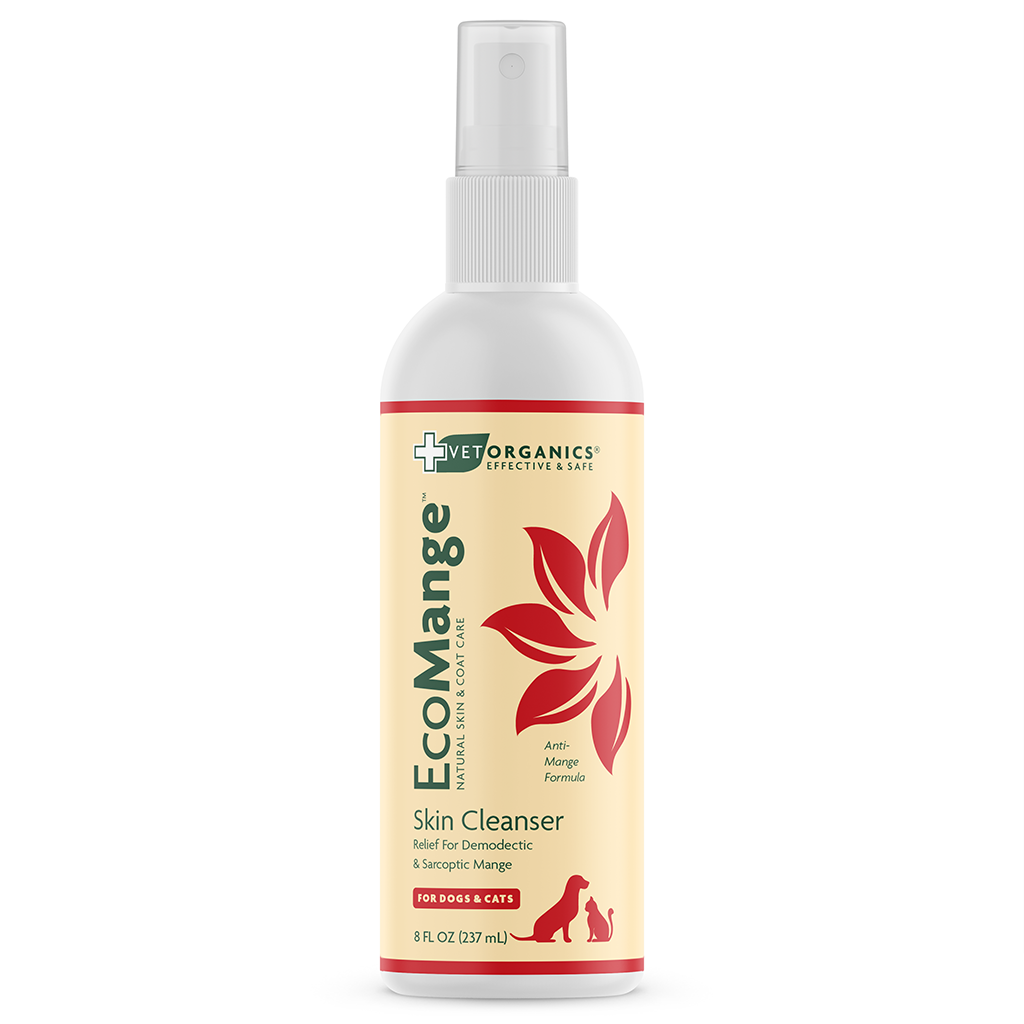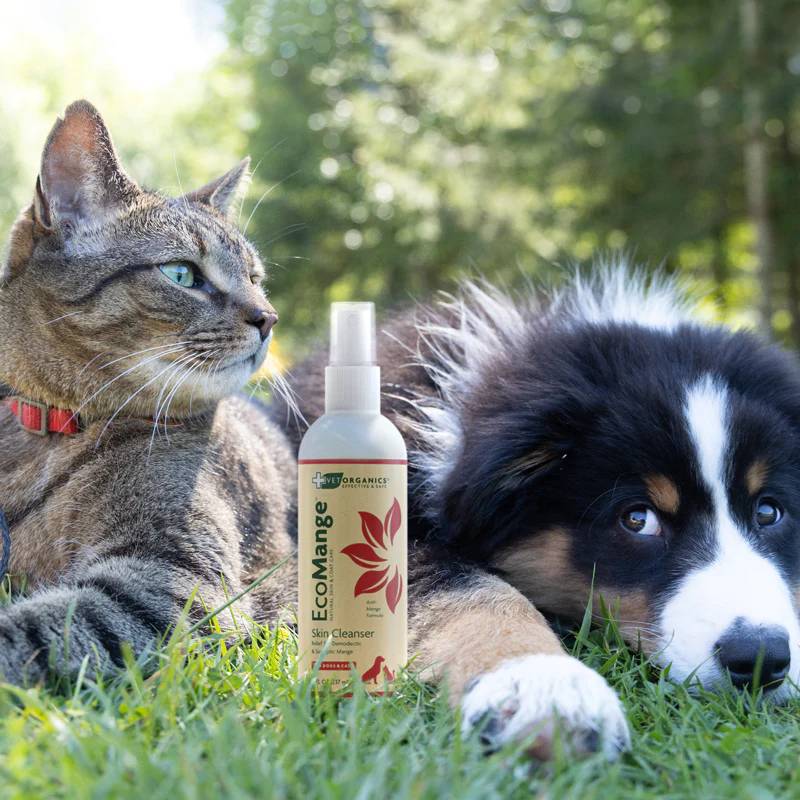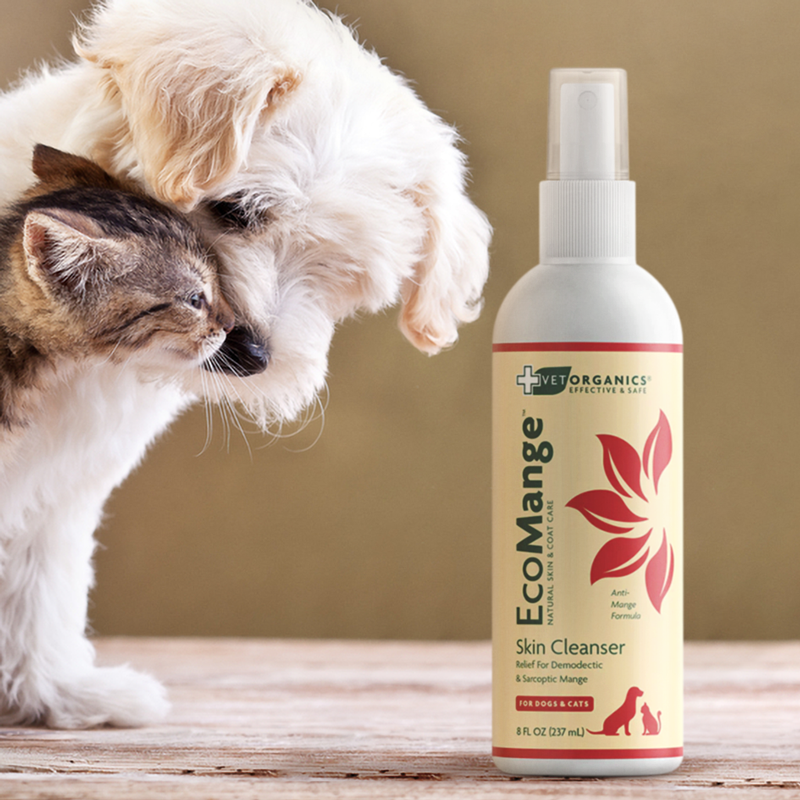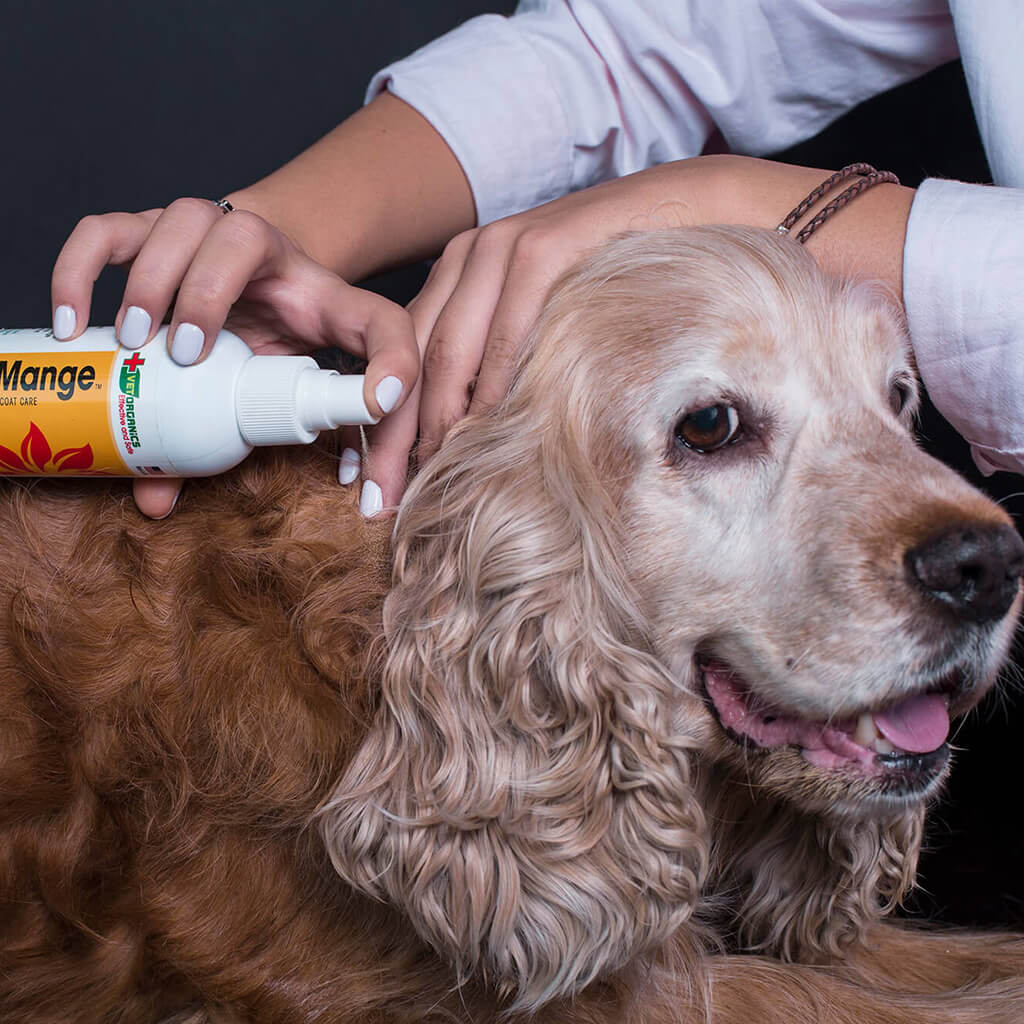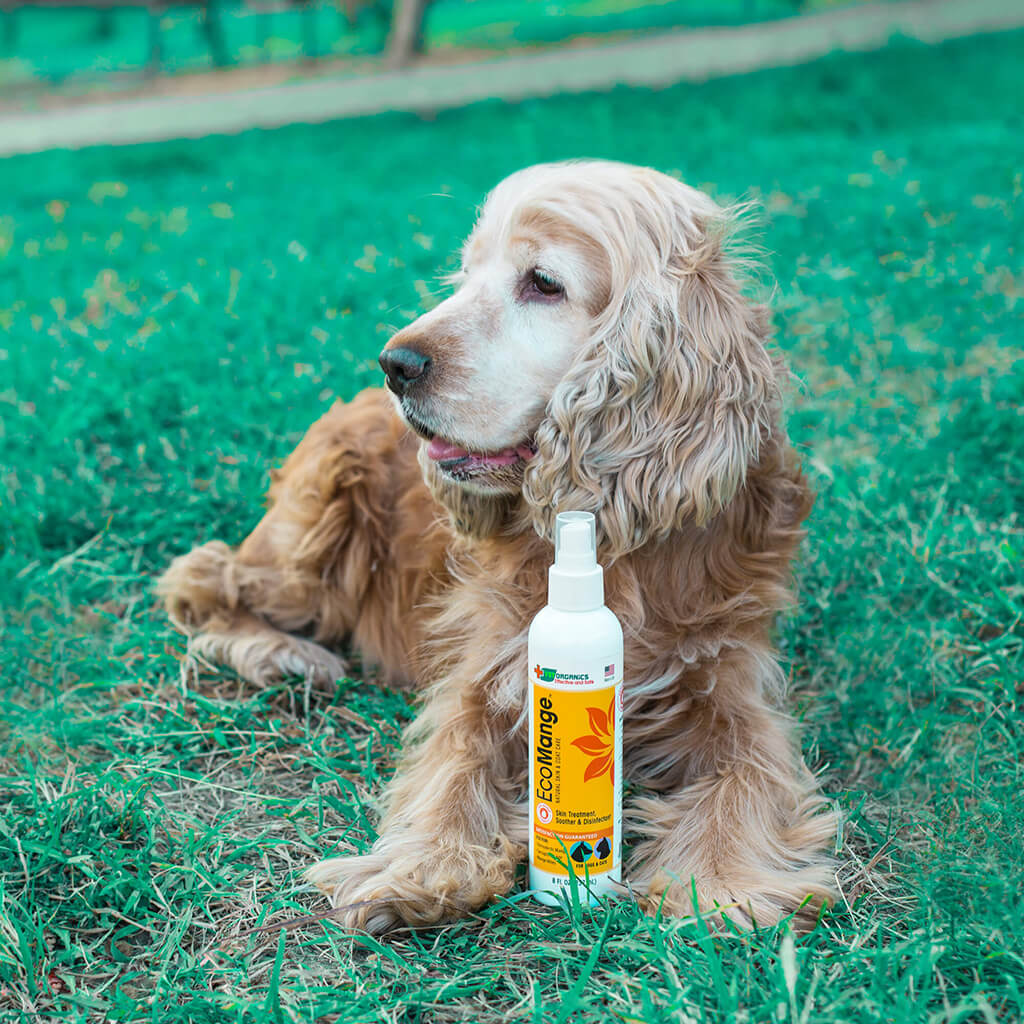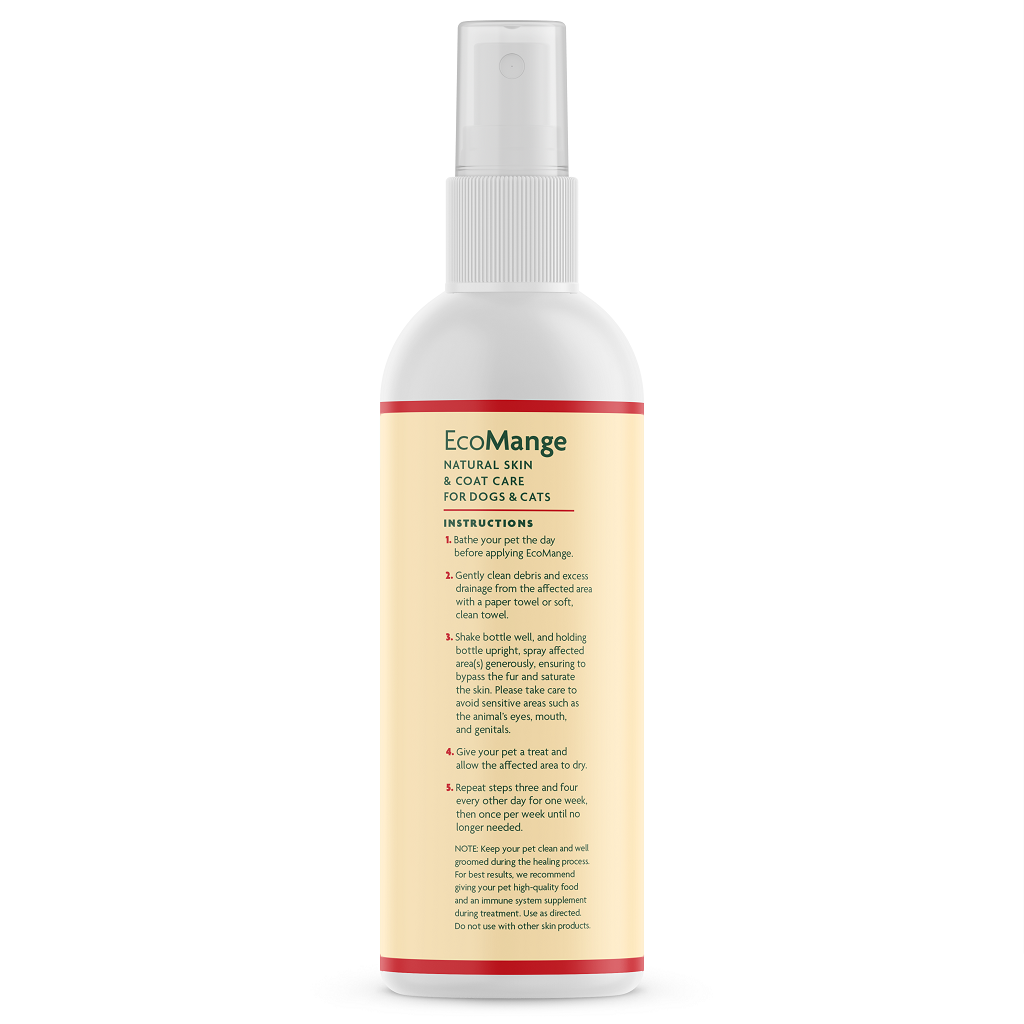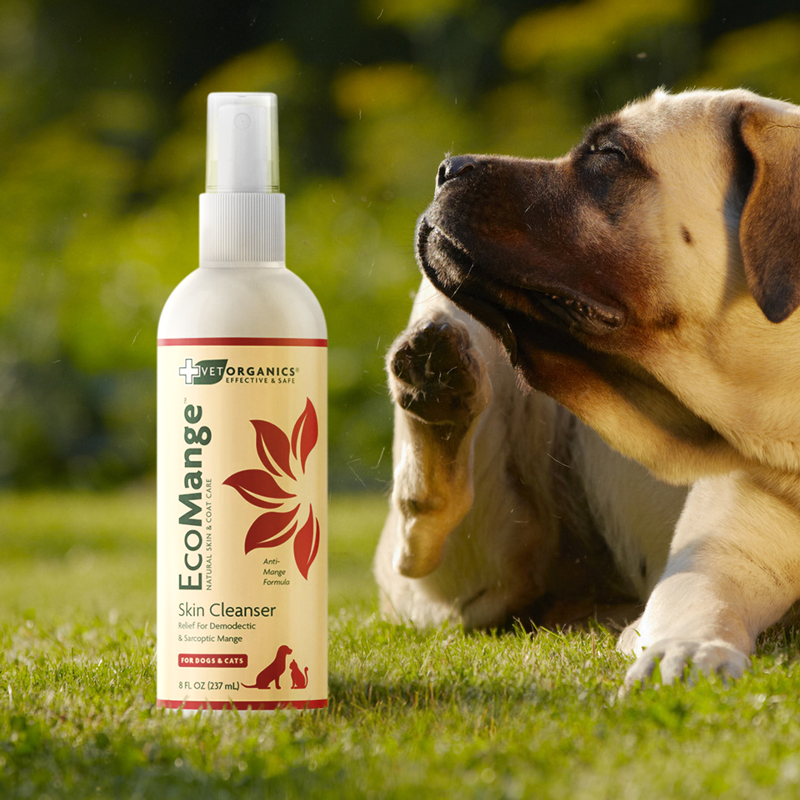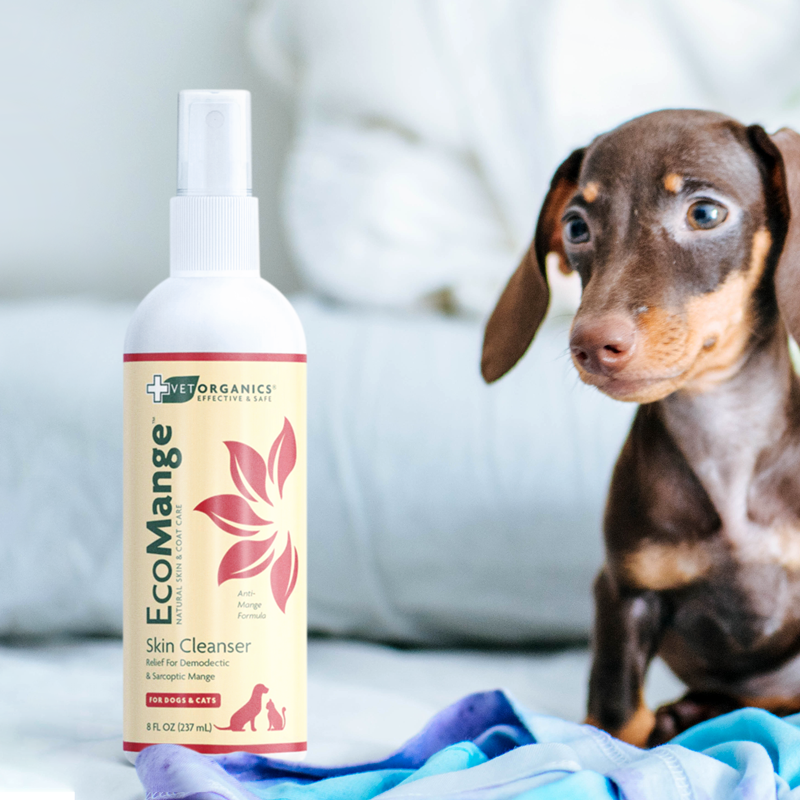 Mange infections are harmful to your dog's and cat's health; not to mention extremely painful. And of course, when your pet has mange, it causes you tons of stress and anxiety too.
That's why we created EcoMange, a friendly, all-natural treatment that's easy to apply, and quickly heals your pet.
EcoMange has worked successfully on thousands of cats and dogs. Finally, you get an effective treatment that's made from the very best ingredients, is easy to spray on infected areas, and returns your best buddy to full health.
Help Your Pet Feel Better Now!
EcoMange is one of the most broadly targeted, natural anti-mange formulas on the market. In addition to fast-acting results, EcoMange provides protection from future symptoms, and prevents secondary infections that commonly occur during Mange treatments.
EcoMange is effective on:
Red Mange

Follicular Mange

Puppy Mange

Further or Secondary Infections
For your peace of mind, EcoMange contains only natural and organic ingredients, including Chamomile, Comfrey, Green Tea, Citric and Boric Acid, and Ionic Silver. Finally, you can rest easy knowing your dog or cat has the very best.
Special Note: Mange is caused by mange mites, and constant itching does not necessarily indicate mange. Please see the ASPCA Mange Page, or your veterinarian for a diagnosis before choosing this or any other mange treatment. For non-mange skin infections or hot spots, please treat with EcoSpot. If your dog or cat has Demodectic or Sarcoptic Mange, EcoMange is the only product you need.
To use, simply spray on affected area and allow to dry. Within 2 to 3 days, the discomfort will have largely cleared.* Continue spraying every other day for 1 week, and then once per week until no longer needed.
NOTE: EcoMange should only be used on pets 12 weeks and older - we do not recommend this product for puppies/kitties younger than 12 weeks.
We can't wait to give you this fast-acting, all-natural solution, so your dog or cat can return to vibrant health. Get EcoMange today, and watch your worries vanish!
Get Fast-Acting Relief Now!
PRODUCT DETAILS
Mange is a skin condition in dogs and cats which is characterized by an infestation of mange mites, and which causes constant licking, chewing or scratching the skin. Mange is caused by Demodectic (Demodex) mange or Sarcoptic mange mites but often have secondary infections of bacteria, fungus, or yeast.
EcoMange is recommended for treatment of both Demodectic mange and Sarcoptic mange. It's formulated to work on all types of mange, including the type referred to as red mange. (Red mange, also known as follicular mange or sometimes puppy mange, is caused by the mite Demodex canis, so it's usually referred to by vets as Demodectic mange.)
Because mange can be contagious, check all pets immediately for symptoms. Note that poor hygiene can contribute to the spread and reduce the effects of mange treatment. And when treating mange on dogs and cats, it is especially important to neutralize the environment as well.
EcoMange™ Anti-Mange Formula is a natural spray formula which immediately cools the area, cleans the affected skin, and allows healing to begin. Just spray it right on the areas of concern and let it dry. We strongly recommend you bathe your dog or cat regularly during the mange treatment process. We recommend bathing your pet the day BEFORE treatment. Then saturate the affected areas well, ensuring the EcoMange treatment penetrates through the overlying hair coat to the skin below.
EcoMange contains all-natural ingredients including Organic Calendula Extract, Organic Comfrey Root Extract, Citric & Boric Acid, and Ionic Silver. Each ingredient is specifically chosen for its documented effects on supporting the skin and rendering the environment inhospitable to parasites.
One-step, no-rinse treatment. Spray on and let dry. (Regular bathing on the days not treating with EcoMange is recommended.)

Skin safe and non-toxic.

No need to touch painful and raw wound areas. We recommend spraying once per day every other day for a week (followed by one spray per week until gone) —That's all that's needed.

No rinsing needed before or after treatment.

Works on all types of mange, including red mange, follicular mange, and puppy mange.

Pleasant herbal smell.
NOTE: EcoMange should only be used on pets 12 weeks and older - we do not recommend this product for puppies/kitties younger than 12 weeks.
As with all Vet Organics products, EcoMange is fully backed by our unconditional 100% money-back guarantee.
INGREDIENTS
1. Deionized Water
Used as a base for other ingredients. Purified and sterile.
2. Denatured Alcohol
Made from natural grains like corn and barley, this alcohol helps to quickly air dry your pet after spraying.
3. Polysorbate 20 (food grade)
Helps blend the oils and other ingredients in this product and also promotes a soothing, lubricating effect when applied topically.
4. Boric Acid
A naturally occurring inorganic compound with antifungal and antibacterial properties that also helps the infection heal faster.
5. Chamomile
6. Comfrey
Commonly used for ulcers, wounds, joint inflammation, bruises, and more.
7. Green Tea
8. Cucumber
9. Citric Acid
This ingredient improves shelf life of the product and functions as a natural exfoliant.
10. Ionic Silver Solution
A powerful antimicrobial, anti-fungal, anti-bacterial, and antiparasitic that is safe for humans and animals.
11. Cedar Oil
A non-toxic, natural pesticide and insect repellent. It also has natural anti-fungal and anti-bacterial properties that support healthy skin.
12. Allantoin
Improves the wound healing process by reducing inflammatory response and allowing dead skin to loosen and shed.
INSTRUCTIONS
Vet Organics recommends bathing your pet on the days before using EcoMange. To apply EcoMange, shake the bottle well and holding the bottle upright, generously spray the affected areas making sure to saturate the skin. Simply let dry and provide your pet a treat. Repeat every other day for 1 week and then once per week until no longer needed.
IMPORTANT NOTES:
Please take care to avoid sensitive areas such as the animal's eyes, mouth, and genitals.

Do not use with other skin products.

Keep your pet clean and well groomed during the healing process.

For best results, we recommend giving your pet high-quality food and a supplement for their immune system during treatment.
PRODUCT LABEL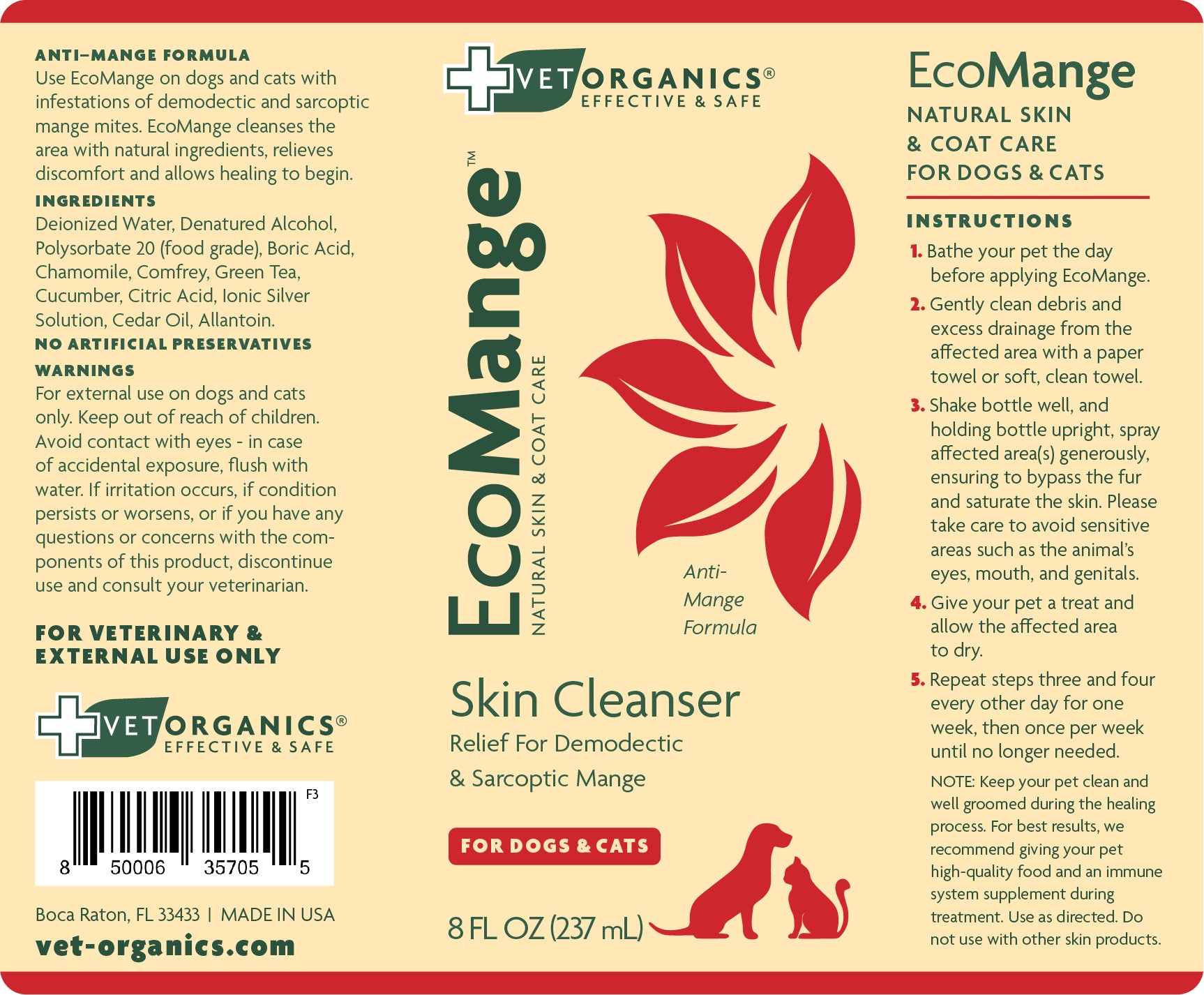 REVIEWS
Never received item
So I checked my hall everyday for that package and it never showed so I need money back or the item I ordered
Hi Chris. Thank you for following up. We are sending you a replacement item. Please check your email for the new tracking number. Thank you!
My poor little Gia!
It seems to be working as long as I keep spraying her every other day. I almost got her cleared up and as soon as I stop using the spray it comes right back! Do you have a dip or anything else that I could use? Any advice would be greatly appreciated. Thank you so much.
Best thing ever
Used this product on my golden retriever, after trying numerous other things. This product is amazing. He stopped itching and his coat came back in beautiful
I'm trying out some other products from this company. Much cheaper than the stuff from the vet. And it works on a natural basis. Love it. I'm a customer now.
QUESTIONS?
EcoMange
How Many Treatments Are In An 8-oz Bottle of EcoMange?
Generally, one bottle is enough to provide a full treatment as recommended on our website. EcoMange is a natural spray formula which immediately cools the area, cleans the wound, and allows healing to begin. The amount of EcoMange you will use depends on the size of the animal and the size of the area(s) of the skin affected by the infestation. Since only the affected areas need to be saturated, one bottle should be enough to cover and treat a surface area of 8×11″ (or in other words, an area roughly the size of a standard sheet of paper).
For use, we recommend saturating the skin of the affected area(s). There is no preset amount to use; just saturate the skin and let it air dry. You would spray the affected areas every other day for one week and then just once per week until no longer needed.
Is EcoMange Also A Treatment To Kill Mites?
EcoMange a broadly targeted, natural anti-mange formula that resolves harmful mange mites and other secondary skin problems. Many of our customers have found it effective in helping them getting rid of the mite problem in their pets.
Why Should EcoMange Only Be Applied Every Other Day?
We recommend applying the spray every other day because it is a concentrated formula and have found every other day provides the best results.
Should I Bathe My Dog Each Time Prior To Applying EcoMange?
We recommend bathing your pet two to three times per week when treating for mange. It is best to bathe them on the days you are NOT spraying on EcoMange.
What Shampoo Should I Use Before Treating With EcoMange?
We don't have a specific recommendation for shampoos. However, you may use a very gentle one without sulfates that is not going to dry out his skin. Also, ensure that the pet is completely dry before applying the EcoMange.
Why Is My Pet Scratching After Using EcoMange?
Mange can cause intense itching that may not immediately be resolved after beginning treatment. In general, itching and irritation will decrease after several days of using EcoMange. Mange is a condition caused by a tiny insect called a mange mite. There are two main types of mange mites - Demodectic and Sarcoptic. If you have confirmed that your pet has mange mites, EcoMange is a great product and it is likely to work. However, if you are not sure your pet's scratching is caused by mites, we strongly urge you to consider our product EcoSpot or EcoImmune Formula. EcoSpot is effective on some types of mange, but it also works on many other types of skin issues and hot spots and EcoImmune helps to suppress immune system overreactions. Itching may also be caused by allergies, which may require separate treatment. If your pet has persistent itching and scratching after treating the recommended amount of time with EcoSpot or EcoMange, please consult your veterinarian.
Either way, all of our products are 100% guaranteed. If it doesn't work, just let us know and we'll issue a refund.
Can I Use Both EcoMange & EcoSpot At The Same Time?
We normally do not recommend using both products at the same time. If you believe your pet is infected with mange, please visit our EcoMange page here. If you believe your pet has other skin issues (caused by yeast, demodex, mites, fungus, and bacteria) other than mange, please visit the EcoSpot product page.
Does This Product Have A Strong Smell?
EcoMange has an herbal aroma to it due to the botanicals and extracts used in our formula. Most people find the scent pleasing.
Can EcoMange Be Used On Cats?
Yes, you can use EcoMange on cats with infections of demodectic and sarcoptic mange mites. EcoMange helps disinfects the area with natural, safe, non-toxic ingredients, relieves discomfort, and allows healing to begin.
Is EcoMange Safe If My Pet Licks It Off?
EcoMange is an all-natural, skin safe, non-toxic formula. Some licking will not harm your pet; however, we recommend to discourage excessive licking after the area has been treated with EcoMange as it can interfere with treatment and could give them an upset stomach. Always make sure your pet has access to fresh drinking water.
Is EcoMange Safe to Use on My Puppy Or Kitten?
EcoMange can safely be used on kittens & puppies aged 12 weeks and older. It has not been approved for cats/dogs younger than 3 months of age. We recommend that you consult your veterinarian for treatment in very young kittens and puppies.
Can I Use EcoMange On A Pregnant Or Lactating Pet?
If your pet is pregnant or lactating, EcoMange should only be used under the supervision and instruction of your veterinarian.
When Will My Product Expire?
All Vet Organics products go out the door with a minimum 18-24 months shelf life if kept in a cool, dry place and away from direct sunlight. If you have any questions about the expiration, please don't hesitate to contact our customer support team at info@vet-organics.com or by phone at 800-589-2335.
General Questions
I made a mistake with my address/name but realized too late.
No problem, just send us an email using our contact us form with your order number as soon as possible. We try to process orders as soon as we get them so the earlier you let us know, the faster we can correct it before it's shipped!
My transaction was declined but I see charges on my credit card!
The charges you see on your credit card are holds that are automatically placed by ​your credit card. These holds should say "pending" on your credit card and will be removed after 72 hours. Unfortunately, we cannot change this as it is part of ​your credit card automated system. Each declined transaction will result in 1 additional hold placed on your credit card.
My Credit Card was declined! What should I do?
We use ​credit card fraud detection tools to lower the chances of identity thieves purchasing goods from our store. However, this also has the unfortunate side effect of denying legitimate transactions. To prevent being flagged by our fraud filters, please follow the following guidelines:
Make sure your credit card details are entered correctly.
Your billing address must match the billing address with your credit card issuer.
Can I buy Vet Organics products at wholesale?
Yes, we allow reputable vendors, groomers, and veterinarian practices to purchase our products for retail sale directly to their customers. Please head to our Wholesale Inquiries page to get more information.
Can I buy Vet Organics products in stores?
While EcoEars can't be bought at major pet retailer chains, we do allow approved, reputable businesses such as veterinarians and others to purchase wholesale as a service for their clients.
If you'd like to ask your vet, groomer, or another specialty pet service provider to carry our products, please send them a link to our Wholesale Inquiries page.
Where can I buy EcoEars?
You can buy EcoEars safely and securely here on our website or by phone, as well as on Amazon.com (those who have Amazon Prime may prefer to buy there).
If you'd to ask your family vet or groomer to carry our products, please refer them to our Wholesale Inquiries page.
Who Is Vet Organics?
Vet Organics is a pet-focused e-commerce company, founded on the principles that the same way people need natural products, pets need them too.
Where Are Your Products Made?
Our products are made in South Florida under strict FDA guidelines called GMPs (Good Manufacturing Practices). Our facilities are registered with the FDA (Food and Drug Administration), and the FDA inspects our facility regularly for compliance. As the FDA's quality-control process, GMPs ensure that products are consistently produced and controlled according to strict quality standards.
Will this work on my pet?
Every animal is different; however, the vast majority of our customers are very happy with our products because they are natural and because they work! Check out the feedback on our website or on
Here's the link to EcoEars for Dogs reviews
And for EcoEars for Cats reviews click here.
(You can find reviews or leave a review for any of our products on the review tab on the product page.)
(NOTE: Use of our products or any consumer product is not a substitute for proper veterinary care.)
How Much Product Do I Need?
For EcoEars and EcoMange products, one bottle will last long enough for 1-2 treatment cycles for all but the largest dogs or cats. EcoBalance supplements are based on 118 doses per cat or 25 pound dog. If your pet is bigger, give him 1 pump per 25 pounds of body weight.
When Will My Product Expire?
All Vet Organics products go out the door with a minimum 18-24 months shelf life if kept in a cool, dry place and away from direct sunlight.
Can I Get a Sample?
We do not have product samples, but we do offer a 100% money back guarantee so you can get a refund if you're not happy.
How Long is My 100% Satisfaction Money Back Guarantee?
Vet Organics guarantees all of our products 100%. Your 100% guarantee is good for one year from the date of purchase. You will never see a guarantee like this on prescription, mass-produced, pharmaceutical & antibiotic products.
Will Your Dog Products Work on My Cat and Vice Versa?
Good question…we know a lot of our beloved customers have dogs and cats. Well the answer is, it depends. EcoEars for Dogs for example can not be used on cats, but EcoEars for cats may be used on dogs. For dogs with extremely sensitive ears, you may want to order EcoEars for Cats. But for best results, use our Dog formula on your dog. 🙂
Can I Purchase Your Product Over The Phone?
We strongly urge you to consider purchasing our products online using your credit or debit card. The online purchase process is safe and our website automatically encrypts all data from your computer so no one can read it, including us.
However, if you do not want to enter your credit card number online under any circumstance, please call us at 800-589-2335 or 561-206-4476 and we will be happy to help you by telephone.
How Long Will It Take to Receive My Order?
Our shipping guarantee is that all orders received before 3 pm EST on a business day will ship the following business day, however in practice 90% of orders received on business days before 3 pm EST ship the same day. We ship from East Coast and West Coast locations, and your order will be sent from the location closest to you.
If you choose USPS First Class Mail, we estimate transit time* to be 2-6 business days.
If you choose our expedited option, and your order is placed before 3 pm local time, estimated delivery time is 2-3 business days.
*Shipping transit estimates do not include our processing and package prep time (up to 1 business day but it is often the same day).
You will receive an email confirmation from us shortly after you place your order, and will receive a separate email with tracking information within 1 business day.
I live in South Florida. Can I Pick It Up at Your Warehouse?
Your order will ship automatically from one of our two warehouses shortly after your order is placed. Orders to South Florida usually arrive in 2-4 business days using USPS First Class Mail and 2 business days using Expedited delivery.
Which Payment Types Do You Accept?
We accept Visa, Mastercard, Discover and American Express. We also offer other payment options such as E-checks through PayPal.
What is PayPal and can I use my PayPal account to check out?
PayPal is one of the most widely used internet payment processing platforms. Most people associate PayPal with eBay; however, we offer it as a direct payment option through our shopping cart. In addition to using your PayPal account funds, PayPal also allows you to use your associated bank account or credit card.
Once you have added the items to your shopping cart and you are ready to check out, you will see the available payment options.
Is My Payment Information Secure with You?
Yes, all of our checkout options use the latest encrypted security technologies to protect your information from the moment you enter your shopping cart information. No personal data is ever stored on our local servers. In addition, you can take confidence that our store is a Google Certified eStore.
I Can't Checkout, Help!
We hate when this happens as much as you do. Please call us at 561-206-4476 and we'll get you squared away.
Do you ship to foreign countries?
With the exception of EcoEars for Dogs and EcoEars for Cats, which are currently available in Canada, we do not ship outside of the US at this time.
What if I need support after purchasing a product?
We love to interact with our customers. Our preferred contact method is by email sent to us at info@www.vet-organics.com, but if you prefer the telephone, please call our hotline at 800-589-2335 or 561-206-4476 and we'll have the right person call you back.
What is Your Shipping Policy?
We guarantee that all orders will ship within one business day regardless of shipping option selected. We also have options to obtain free shipping.
Please refer to our Shipping Policy page for our complete Shipping Policy.
What is Your Return Policy?
I Don't Use My Credit Cards Online. Can I Still Purchase Your Products?
Yes, we can also process credit card orders by telephone or you can send in a check or money order.
To place a credit/debit card order by telephone, please either email us your phone number at info@www.vet-organics.com and we will call you back, or call us directly at 561-206-4476.
To place an order using a money order or check, please make payable to Vet Organics. Please include a note with your full name and shipping address, telephone number, email address (if you would like a receipt emailed immediately), which products you are ordering, shipping amount (if applicable) and mail to:
Vet Organics
PO Box 880655
Boca Raton, FL 33488
Orders placed with money orders will be shipped within 1 business day. Personal checks will be held until cleared, then shipped. 
If you have any additional questions or need any help, email us at info@www.vet-organics.com. We are happy  to help you.
Can I Pay With a Check or Money Order?
Yes. To place an order with a money order or check,please make payable to Vet Organics. Please include a note with your full name and shipping address, telephone number, email address (if you would like an immediately emailed receipt), which products you are ordering, shipping amount (if applicable) and mail to:
Vet Organics
PO Box 880655
Boca Raton, FL 33488
Orders placed with money orders will be shipped within 1 business day. Personal checks will be held until clear, then shipped.


If you have any additional questions or need any help, email us at info@www.vet-organics.com. We are happy to help you any way we can!
Have a Question? Submit it here!